The owner decided that a trike would be a good fit for this bike, the kit was chosen from the Frankenstein Trike Kits company. It arrived within a week of being ordered, everything was intact and well packaged.
Photos Trike Conversion October 09, 2013 (The start) Things are fitting together very nicely, this kit was well thought out & constructed.
Photos Trike Conversion October 10, 2013 (Fenders exhaust, triple tree, used parts packaged for long term storage.)
Now we take in the rear fenders to a painter and see if we can get a nice color match, then the fenders get bolted on, the fuel management gets flashed since we now have a true dual exhaust system with the Reinhardt shorties.
This 2008 Sportster now a trike has increased in value substantially, it was "triked" in October 2013 Click here to see the appraised value document..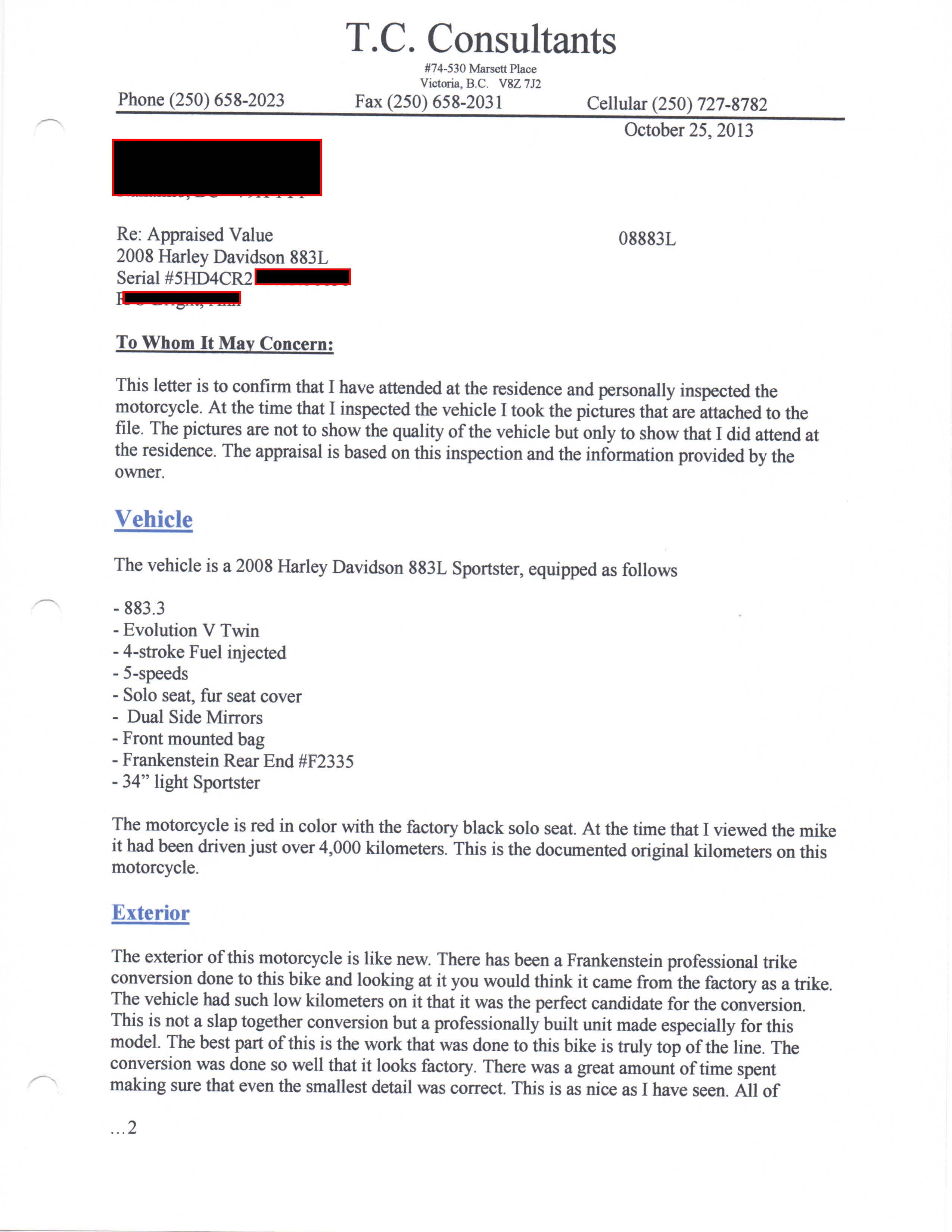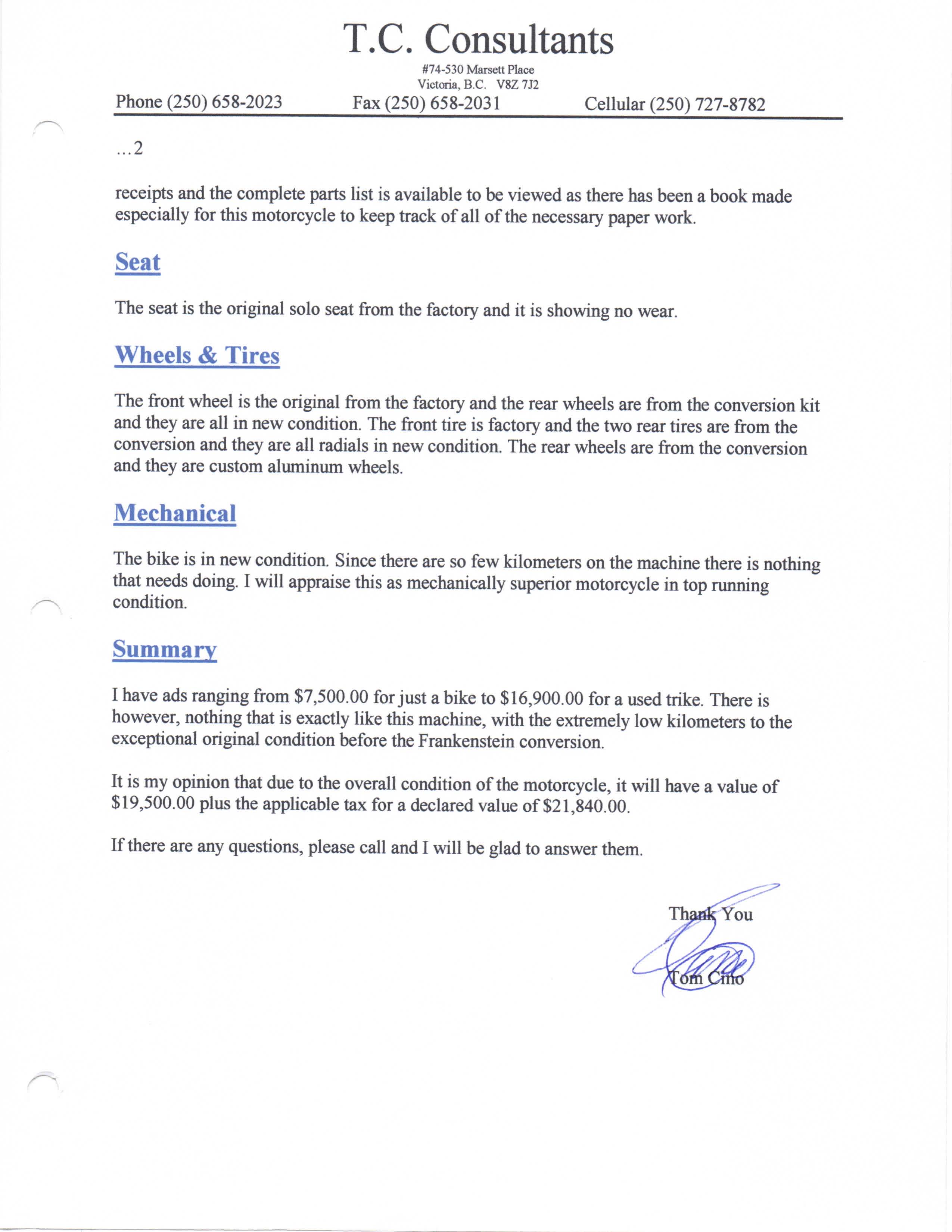 Test rides were flawless, this is one nice eye catching motorcycle,